For the 11th Human Peroxidase Meeting in Brno (organized by the BOKU - University of Natural Resources and Life Sciences, Vienna) Thomas Kräftner who was commissioned to create the event website, asked us to help with the web design. We set up a small design system and provided some layouts for the homepage, several administration sites and a content template.
In addition, we looked for the best way to present all information about the program and the speakers in the most user-friendly manner. 

Thanks Thomas and thank you BOKU for the nice job and the great peroxidase visual.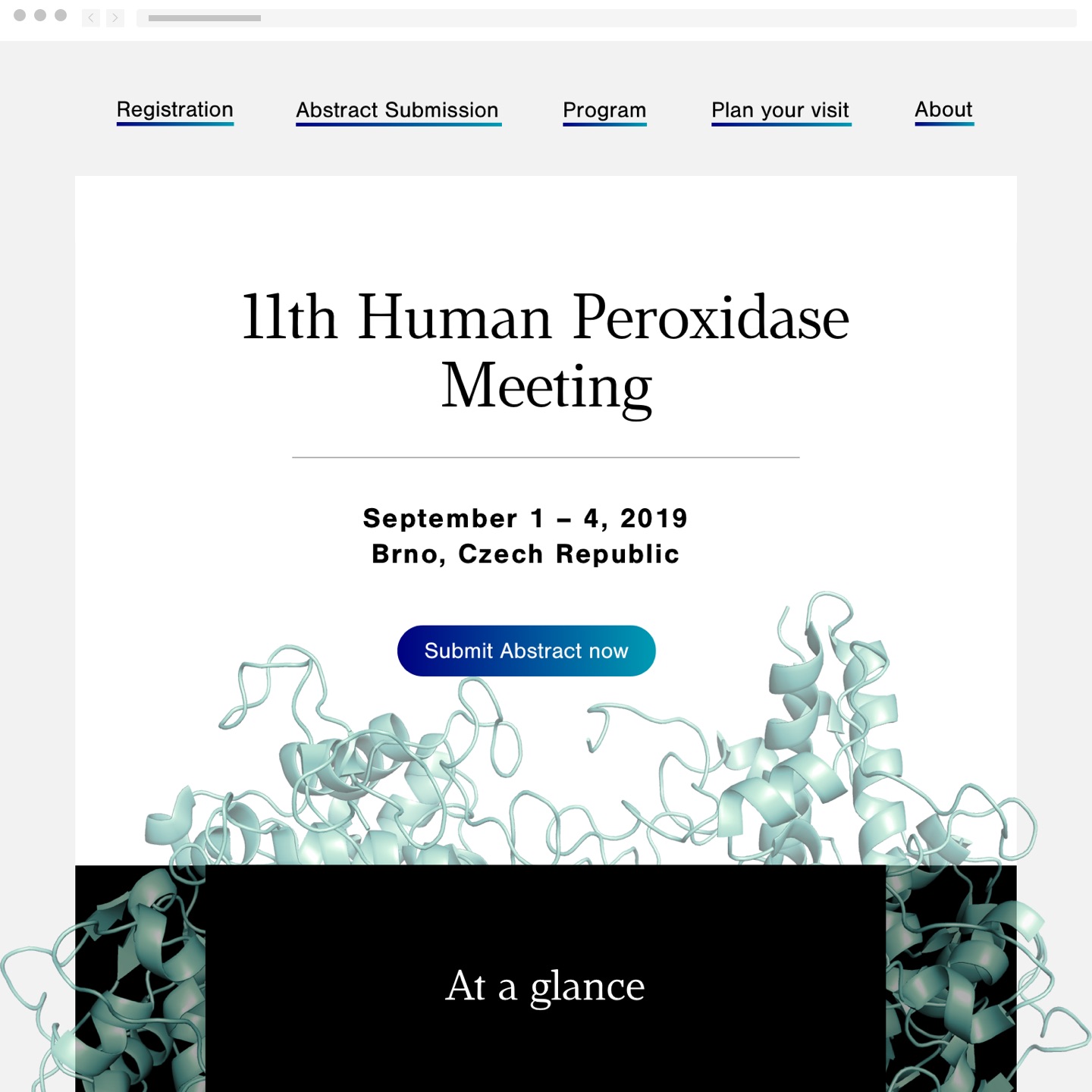 A variable webfont provides a range of styling options in one file. In this project we used Amstelvar designed by David Berlow.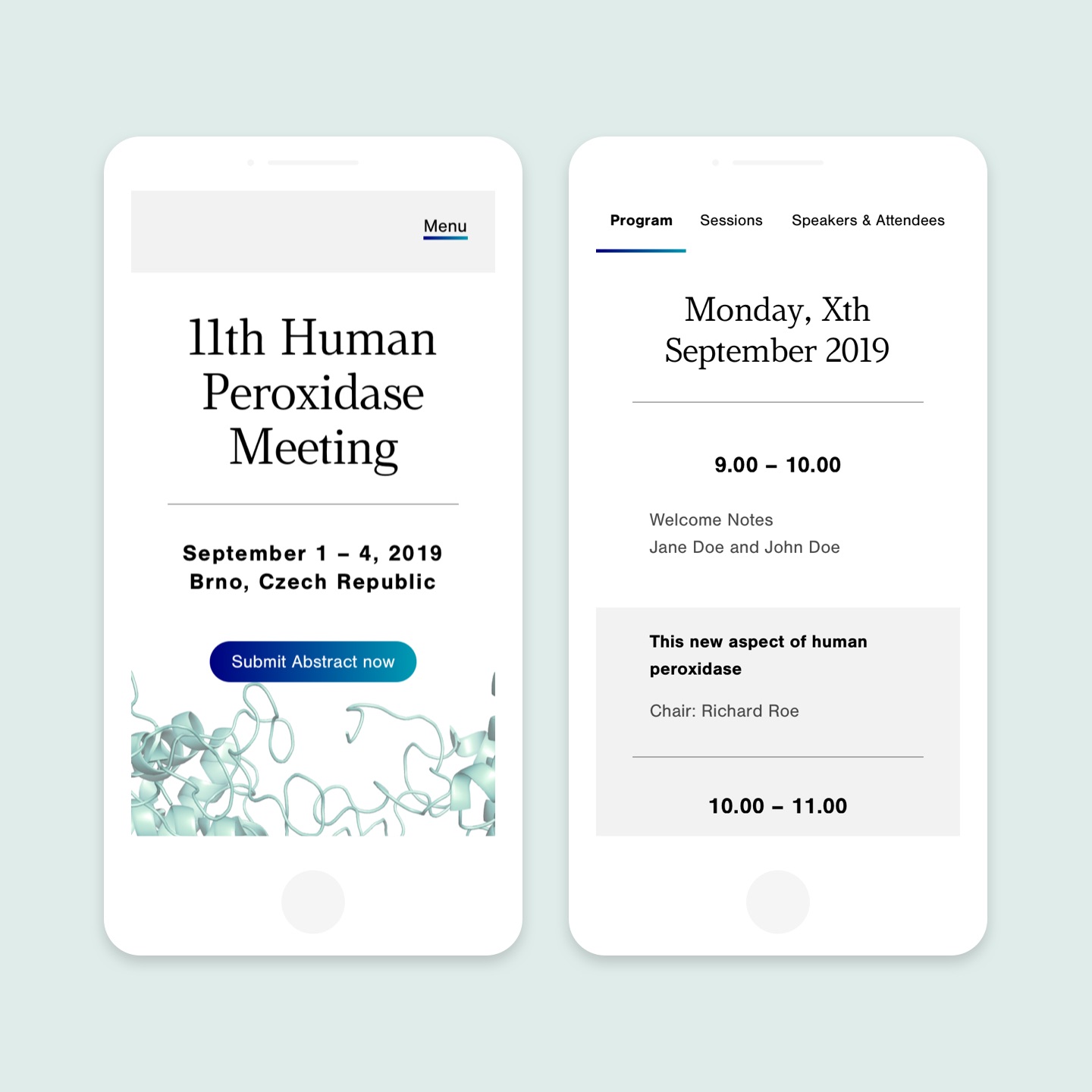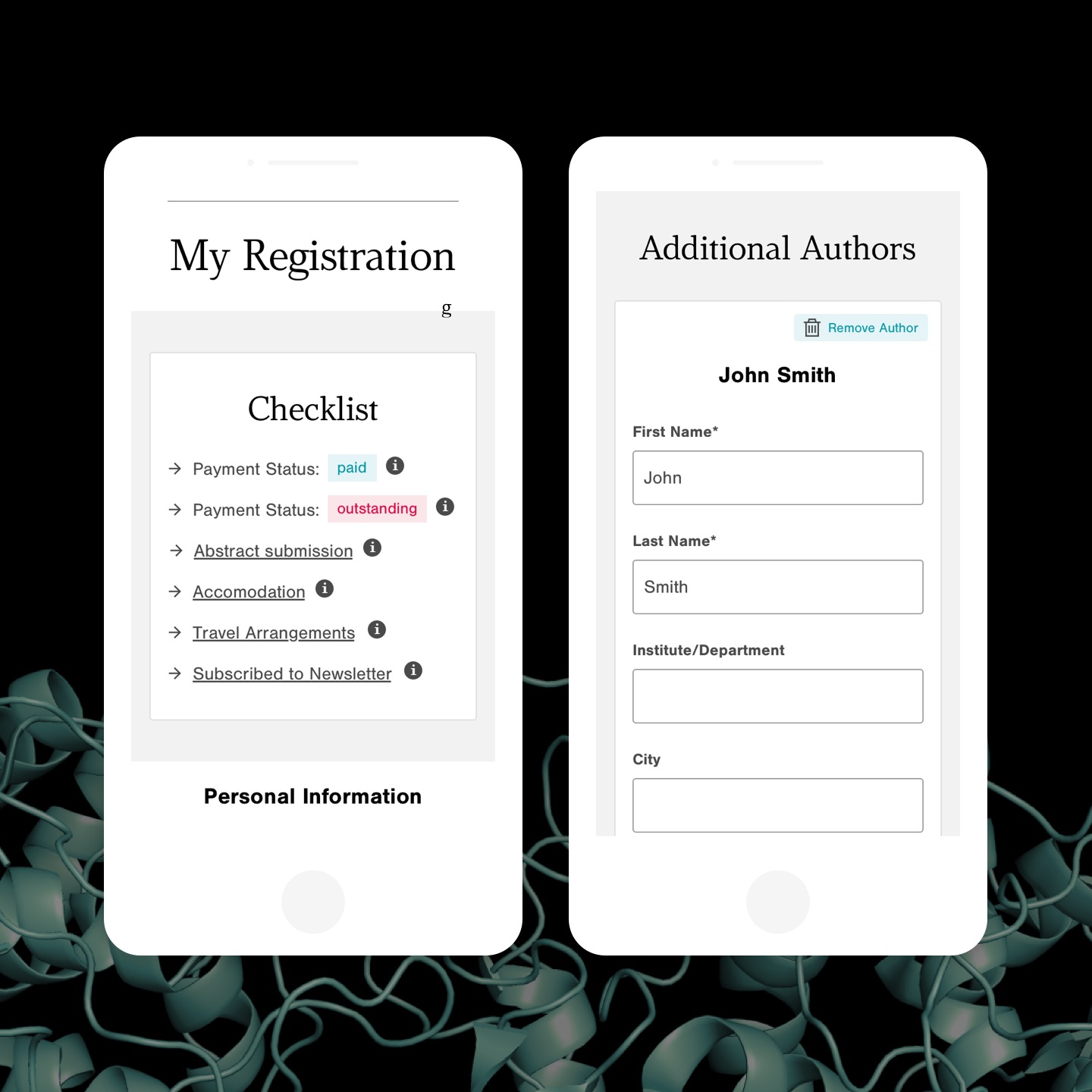 Team
---