We created the first website for whosoo when Regina Ofner and Marion Heinzelmann founded their company. whosoo was created as a digital platform for people who wanted to change their job, but could not take this step due to missing certificates, personal circumstances, etc. whosoo has decided to connect these people with companies that are ready to take on career changers. A web application was created where the job seeker could upload a personal video, lists of personal experiences, his or her values, strenghts, etc.
A few years later, the initial idea has changed. whosoo now offers a DIY coaching process that enables its clients to find a work environment that suits their personal needs and enables a fulfilling and happy working life.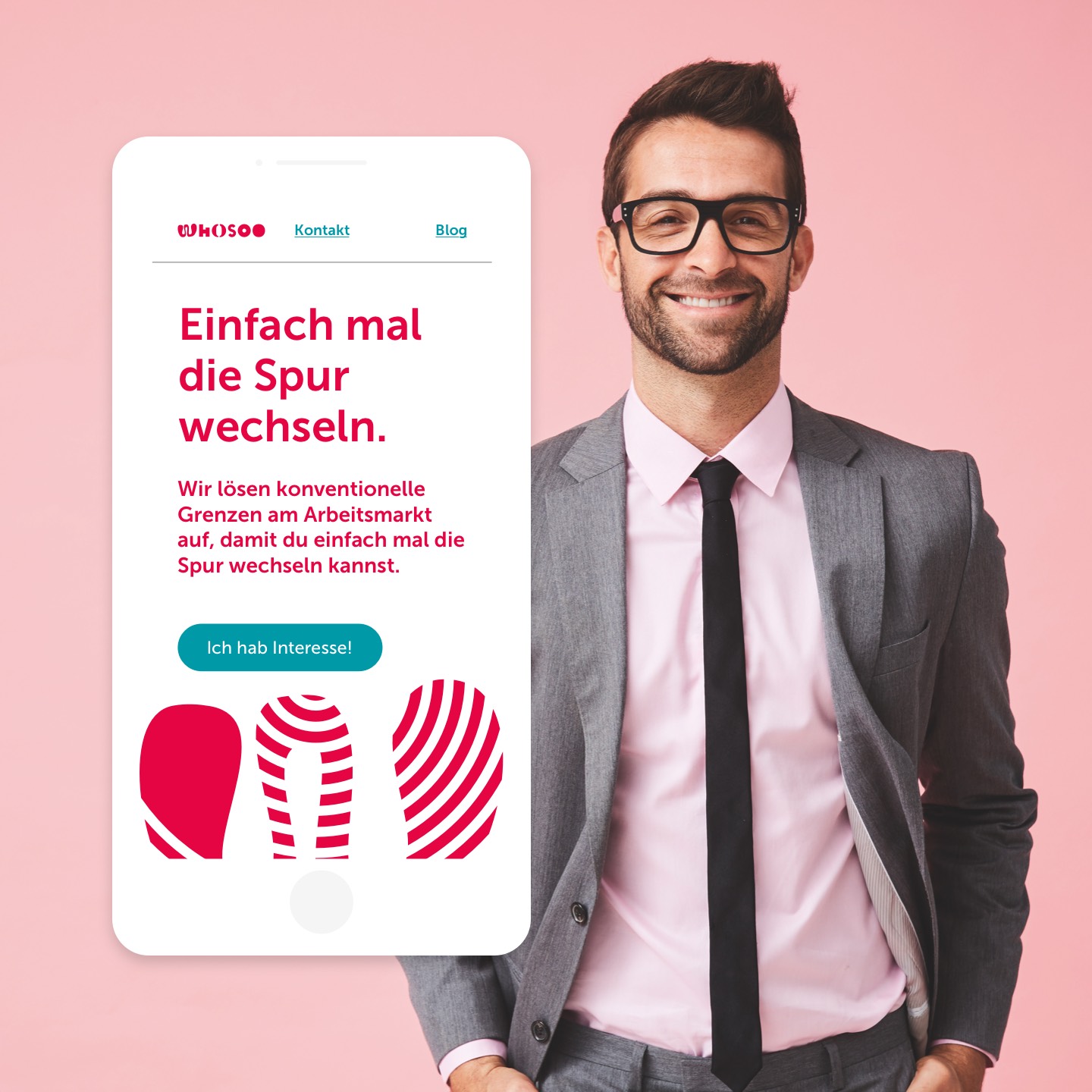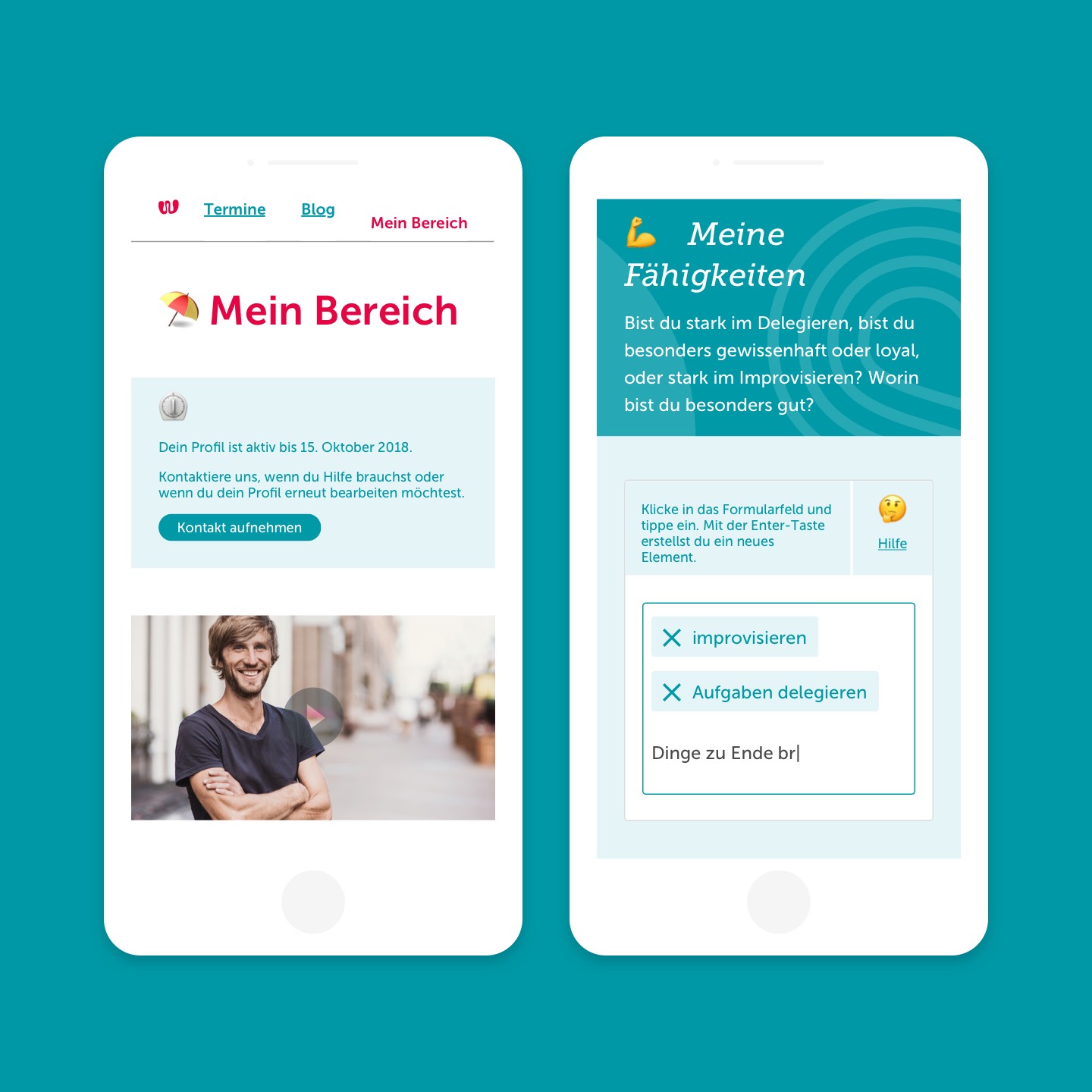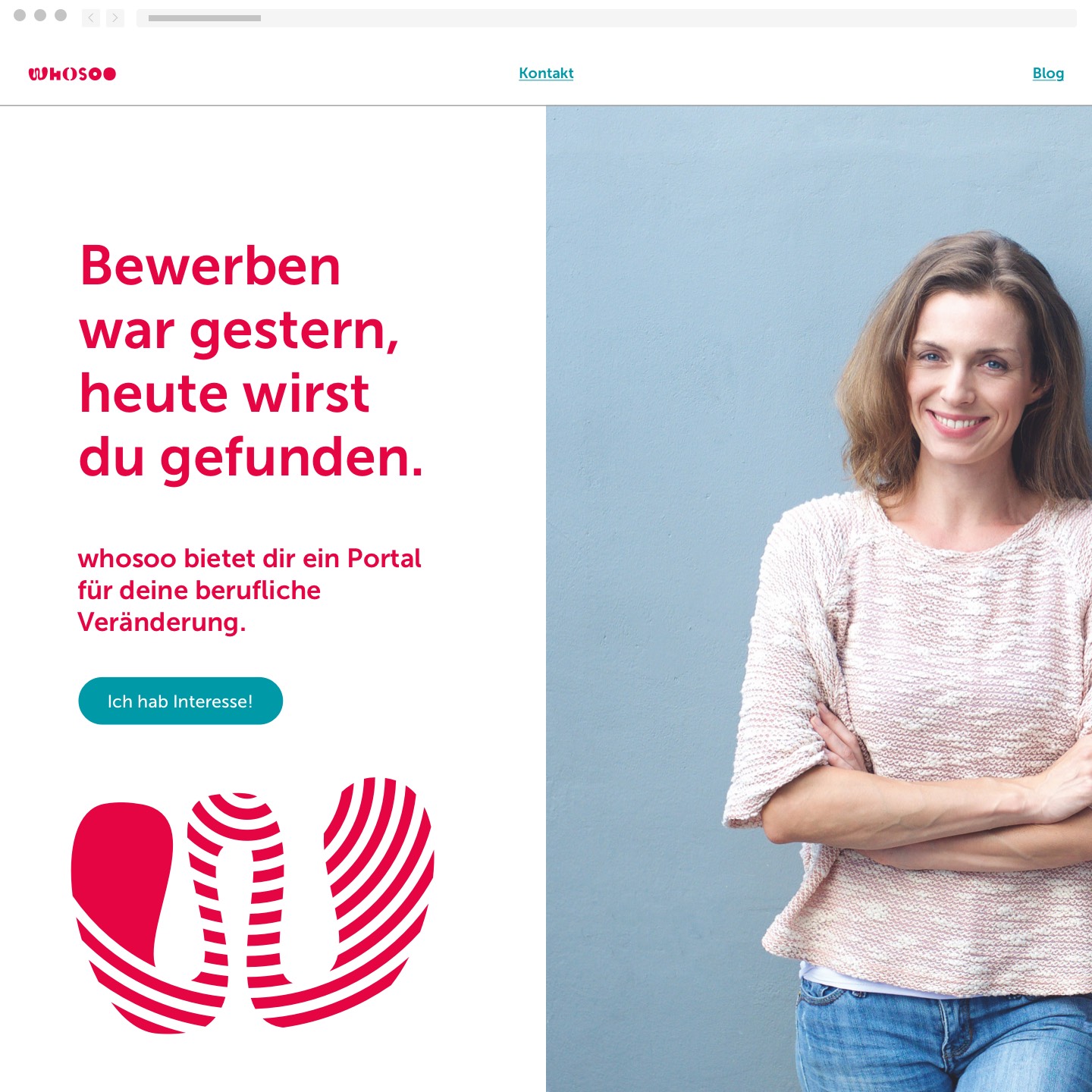 The whosoo app was developed as an online recruiting platform that connects career changers with companies.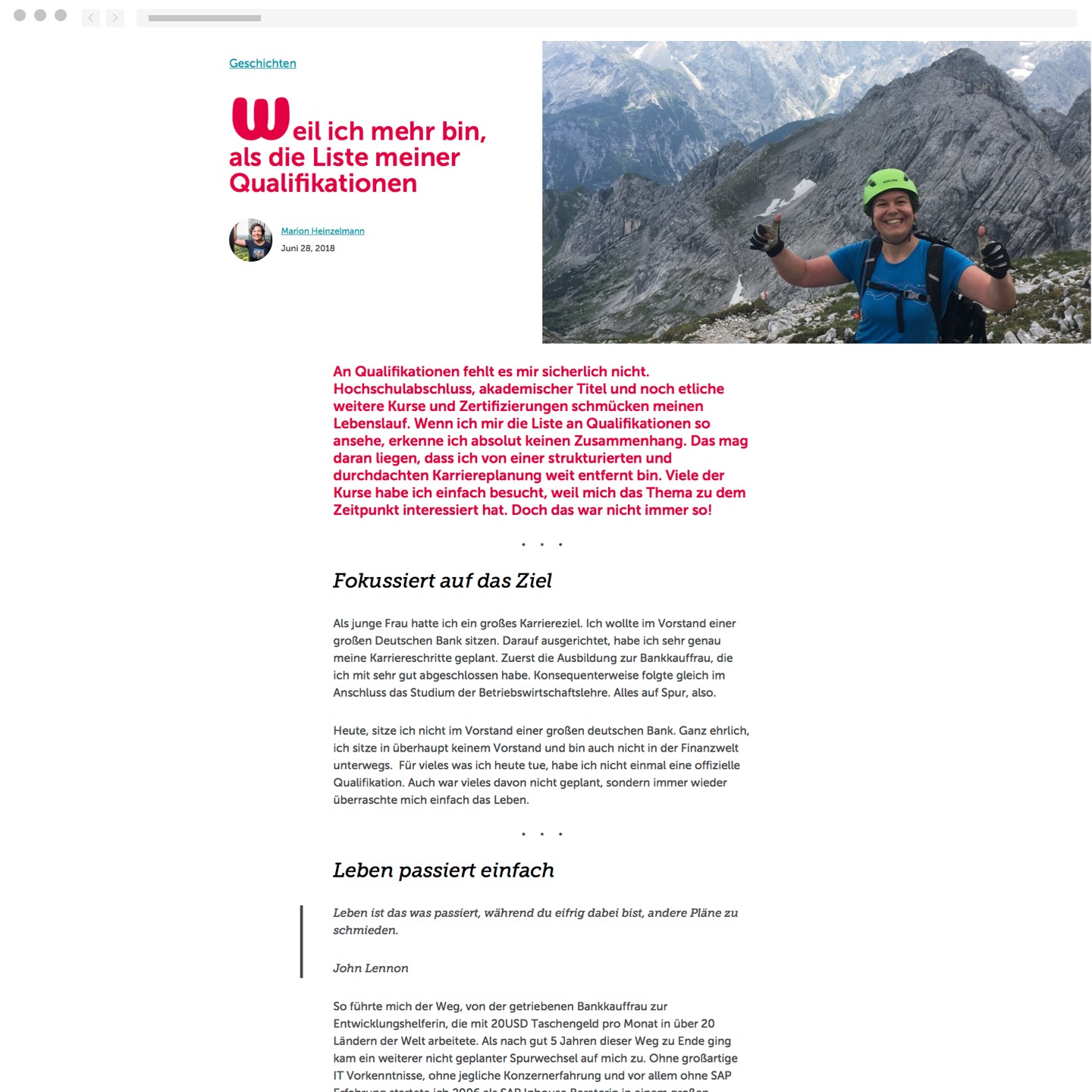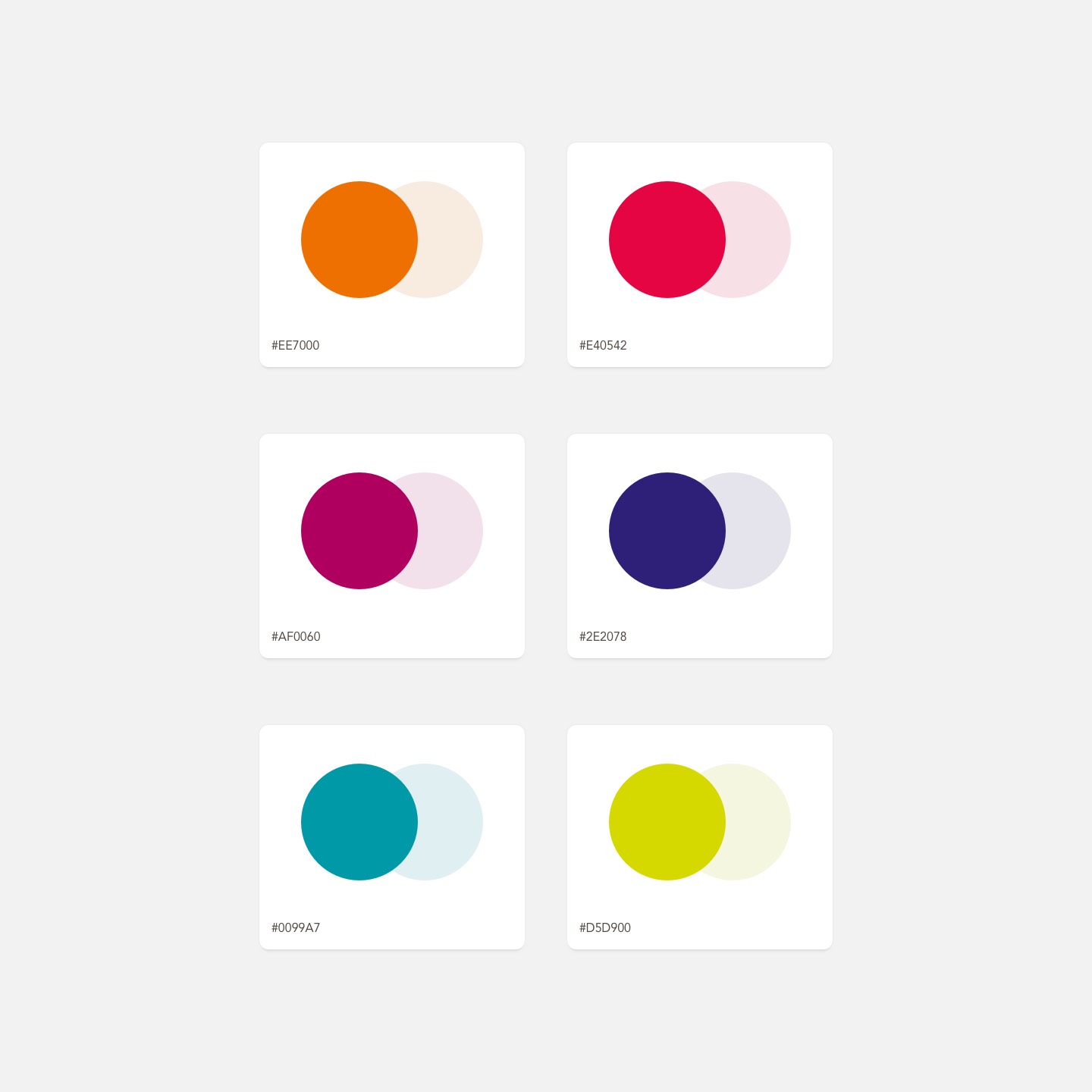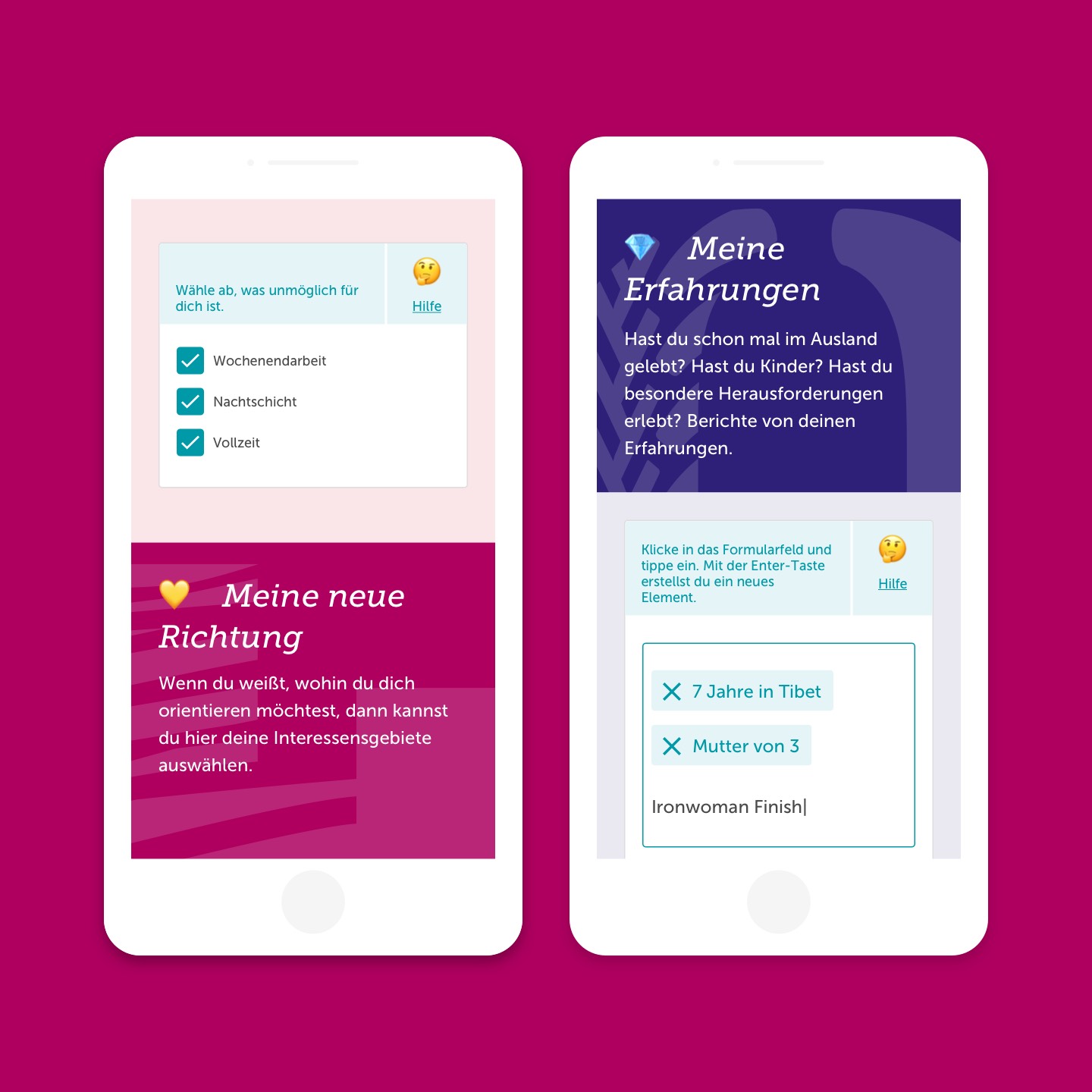 Team
Client: wohsoo GmbH
Project Management: ast+nebel
Concept and Development: Marion Heinzelmann, Regina Ofner, Thomas Kräftner, Dominik Kiss, ast+nebel
Fonts: Museo Sans and Museo Slab Serif, Coiny Regular
Software: Balsamiq Wireframes | Sketch | Zeplin | WordPress | Drupal
Images: iStock ID: 857345762 © SanneBerg, iStock ID: 840543734 © Poike, iStock ID: 492072432 © m-imagephotography, whosoo GmbH
---